OUR 12 MONTH TRAINING WILL TEACH YOU EVERYTHING YOU NEED TO KNOW TO BECOME A HIGHLY SKILLED, PROFESSIONAL HEALTH COACH, AND HELP YOU BUILD A THRIVING HEALTH COACHING PRACTICE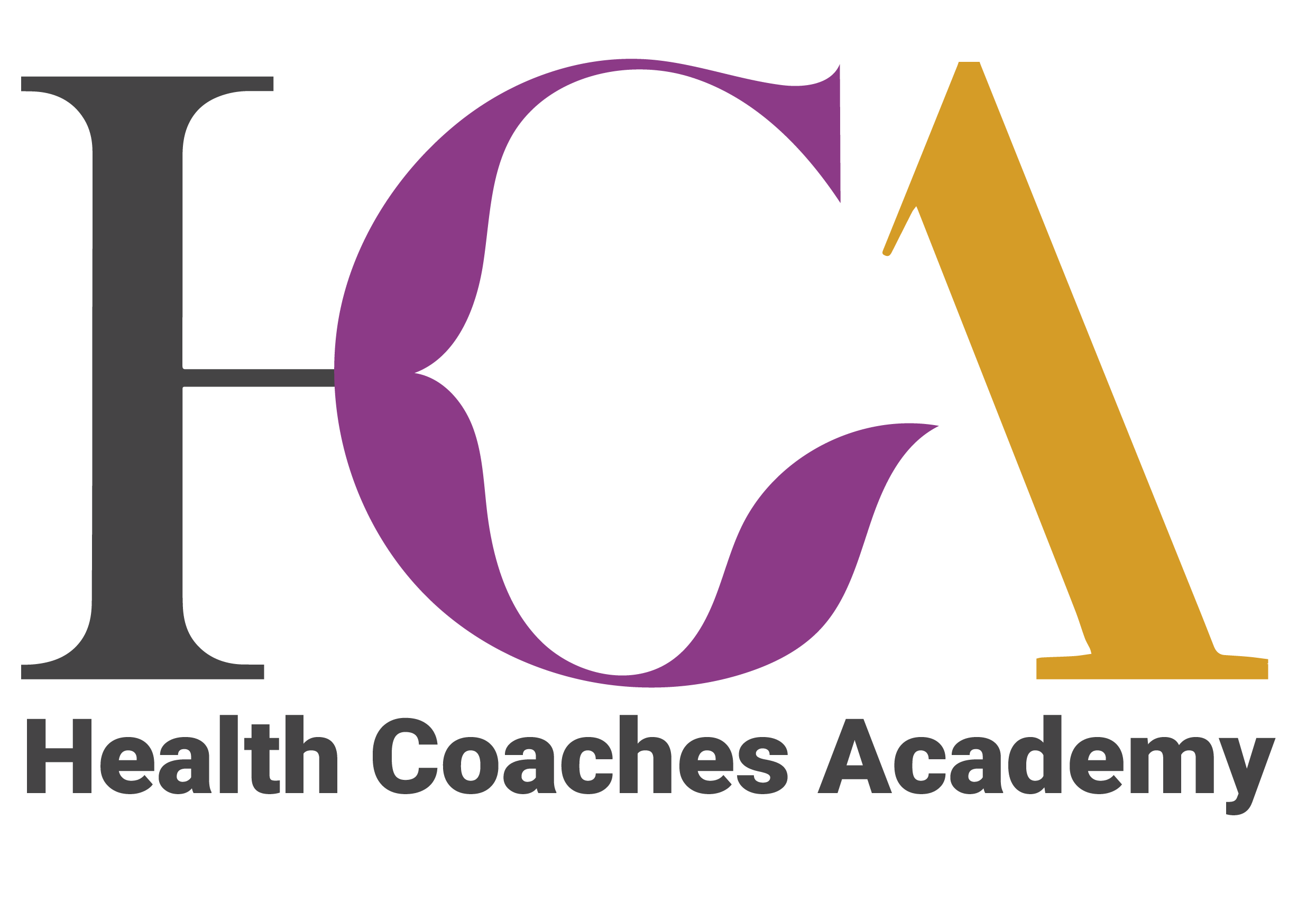 You will learn the HCA health transformation coaching process to enable people to connect to what is most important to them and take control of their health and their mindset.
You will discover what it means to be healthy and learn all the key principles of optimal health and wellness from our physiology to our lifestyle behaviours.
​
You will learn the principles of good nutrition and how to follow a blood sugar balancing approach and learn the power of nutrition to heal our bodies and prevent disease.
​
Creating a business with our

winning business formula
Our team who deliver the step by step Winning Business Formula are also Mentors to the Nutrition Profession helping thousands of people to build successful practices. You will learn our step by step approach to creating a practice working with those you would most like to help.
Bonus




Done for your coaching programmes
You will receive your fully done for you coaching programmes, coaching tools, materials and webinars, so that you are ready to practise upon completion of your studies. This provides you with everything you need to launch and run your Health Coaching practice.
​
STUDY MODE: Part time / flexible hours
COURSE LENGTH: 12 months
LEARNING HOURS: 600 (120 live)
COURSE START DATES: 6 intakes per year
UK HEALTH COACHING SPECIALISTS
Discover Health Coaching for yourself. Talk to our team today and find out how you can make a real difference
At HCA, we give you a

blended

learning experience
You will enjoy a blend of live training, inspiring webinars and workshops, weekly mentoring, coaching clinics, practise coaching TRIPODS and easy to follow short videos and presentations on our online Academy
A unique feature of our course is that you receive weekly mentoring with specialist mentors in:
Coaching, Health & Wellness, Nutrition, Health Coaching and Marketing. Our team of mentors Inspire and support you fully throughout your studies. You will be working in a small group of 18 students who will become your close colleagues for the course and where many lasting friendships are made; what's more, you will all graduate together!
Thorough & Professional training
You may find shorter courses, but we want you to be fully trained and come away feeling confident and prepared to take on the depth of knowledge you'll need.
This is our USP; at HCA we will never compromise on quality and do not believe in short cuts. We have a hands on highly experienced training team, dedicated to supporting you through our level 5 (Ofqual regulated) health coaching diploma. This gives you the highest level of professional training.
A flexible course schedule
Your course can be completed part-time. It takes an average of 12 months.
We support you to complete your diploma around your current job or family responsibilities. We give you a wide choice of different live event times, so you can easily fit our diploma into your life. Any live events you can't make, are recorded and uploaded into your online academy, for you to watch in your own time.
Unique live and in person training with the

HCA Directors
We are the only diploma to offer this incredible opportunity to experience Health Coaching live with the leaders of our academy
Our rich timetable of live events gives you regular live contact with the central training team and our panel of experts keeping you inspired throughout your training. Our 3 day live experiential events are held twice a year in the UK & once a year in South Africa. You'll get to work with the whole HCA team, practice health coaching with your peers and immerse yourself in the world of Health Coaching for a truly life changing experience.
Special guest speakers from around the world
You'll get quarterly 1 day special guest events from some of the most influential health experts in the world.
Our special 1 day online events are held 4 times per year. You'll meet, and learn from some of the best known experts in the health profession and be able to ask questions. Featuring names such as Michael Arloski, Patrick Holford, and many more. You'll also meet many other students and further develop your Health Coaching skills in breakout sessions.
HCA provide unique Health, Nutrition and Coaching tools, which you're taught to use as part of your Health Coach training.
These tools have been carefully developed and refined through years of working effectively with Health Coaching clients. All of our students benefit from these interactive Health Coaching tools, as well as our 'done-for-you' Health Coaching Programmes, containing all the materials (from promotion to delivery) that you need to start practising as soon as you graduate.
Helping you

build a business
We are highly experienced Nutrition Business Mentors and will provide you with one of the best learning journeys.
We will also help guide you on how to create a successful career after training using our 6 step "Winning Business Formula". This has been curated over years of business mentoring to the profession; this method, designed by us, has helped thousands of people create successful health coaching businesses.
Discover more about our

live in person training
Book your
call today
Discover Health Coaching for yourself. Talk to our team today and find out how you can make a real difference
Discover Health Coaching for yourself. Talk to our team today and find out how you can make a real difference
The course consists of core modules with lots of exciting topics to learn in each one. Your training builds through the stages of the foundations of coaching, health and nutrition through to the health coaching behavioural change process and right up to expert marketing skills for your business launch plan.
FOUNDATIONS OF HEALTH AND WELLNESS
WHY CHANGE IS A MUST, A CLIENT CENTRED APPROACH
LIFESTYLE FACTORS THAT PROMOTE GOOD HEALTH
TAKING COMMITTED ACTION, SEEING REAL RESULTS
CREATING YOUR PERSONALISED HEALTH STRATEGY
WINNING BUSINESS FORMULA FOR HEALTH COACHES
COACHING MODELS & WORKING WITH DIFFERENT PERSONALITY TYPES
THE BUILDING BLOCKS
OF NUTRITION
CLIENT PROFILING AND GETTING CLEAR ON WHAT NEEDS TO CHANGE
DIETARY & LIFESTYLE INTERVENTIONS TO SUPPORT GOOD HEALTH
ACHIEVING SUCCESS AND MAINTAINING SUCCESS
BLOOD SUGAR BALANCING
NUTRITION PLAN
OVERCOMING BARRIERS AND CHALLENGES
DONE FOR YOU BONUS HEALTH COACHING PROGRAMMES & RESOURCES
View a detailed course syllabus overview of all the fascinating things you will be learning about

here
"None of this would have been possible without the HCA"
"I spent 18 years in marketing and then did a life coaching course but it didn't feel quite right. I came across the HCA and spoke to Alison on my initial call with HCA and I knew instinctively this was for me. At the HCA 3 day live training I met Liane and we started a business together called the Health Coach Consultancy, and I've never looked back".
"This journey!! wow. I don't even know where to start"
"Biggest thing for me is personal growth and the personal health journey for me. I am 10 steps up from the person I was last year! The satisfaction you get from working with people being able to be that facilitator for change has been so satisfying for me and seeing the results has been life changing. A beautiful amazing journey. Thank you."
Entry requirements, costs & enrolment
Whilst there are no specific entry requirements, it's important you feel ready to study and are realistic about the commitment and the level of study involved.

This course often attracts those who are planning a new career and often have transferable skills which we recognise, whether you are educated at a higher education level or not. To join the HCA Health Coach training course, an essential requirement is that you are passionate and committed to making a difference to others; we therefore like to speak to everyone who is interested in training with us before we offer you a place.
There are 6 intakes a year, giving you a choice of when to start your Health Coaching Diploma
Book your call with us today
Find out if Health Coaching is the new career for you
What happens when I finish my diploma?
What is really unique about the Health Coaches Academy is our combined decades of experience mentoring and supporting nutrition and health coaching professionals to build successful practices which we share with you during your training. After your training you may want to stay connected and our graduates are invited to join the Health Coaches Hub for ongoing connection and support